View Forms
To start, go to Communication/Forms.
Then click New Form
Create a new form
Then define your new forms details and click save.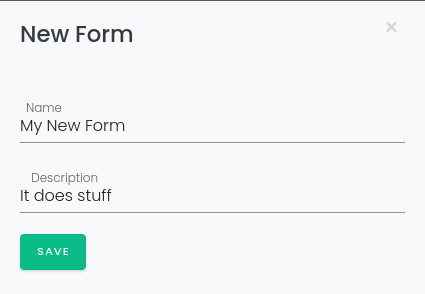 Edit form
Your form is now created, and you can design/style it.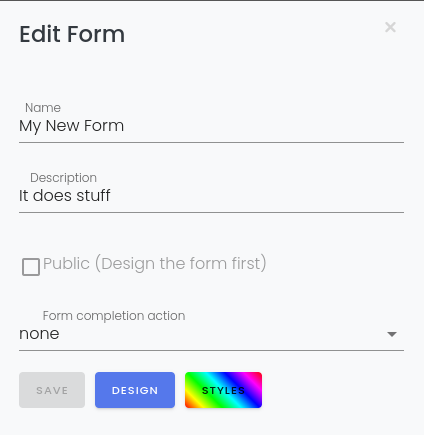 Notes
By default the form is disabled from public access.
Once you design your form, the Public checkbox will be available to be checked and the form can then be saved.
Design button: Designer
Styles button: Styling